5 Pets That Are Best for Apartment Living
Have you been dreaming of getting a dog ever since you watched the movie, Hachi? While your dog might not be able to come and see you at the Metro station daily, owning a dog can truly be a wonderful experience.
When it comes to apartment societies, the size of the dog does matter. Giant paws and long legs aren't exactly made for tiny living spaces.
"The general thumb rule here is to go for relatively smaller breeds, such as Beagle, Cocker Spaniel, Dachshund, Indian Spitz, Indie, Pomeranian, Terrier and some other miniature breeds. These kinds of breeds wouldn't demand too much of space for themselves and be happy with what you allocate them," explains Balaji Ramesh, Founder and CEO of TailsLife.com.
However, the size of your dog isn't the only thing that matters. "One must also take into account their lifestyle before finalising the breed," Balaji adds. Apart from that, in a confined space, it is advisable to go for breeds that do not bark too loud or those that need less exercise.
In an exclusive interview, Balaji sheds light on some of the best apartment dogs that could be a great fit for city-dwellers with cramped spaces. We asked him to rate all the dog breeds on three parameters – age, adaptation quotient, and amount of shedding.
(Note: In ratings, 1 is the lowest and 5 is the highest)
Cocker Spaniel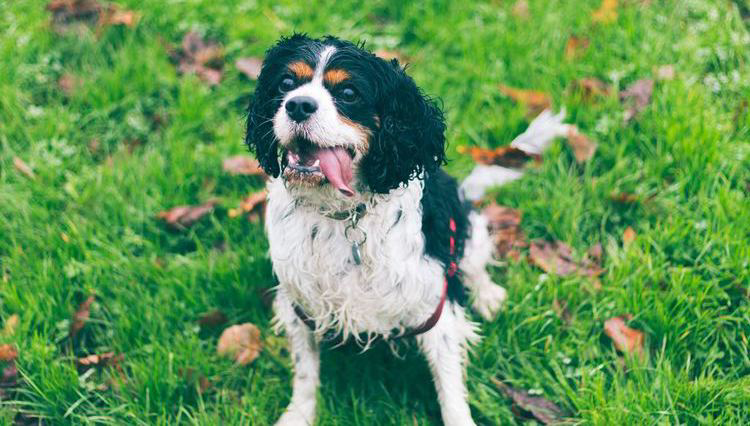 Age Span: 12-15 years | Adapts to Apartment Living: 4 | Amount of Shedding: 3.5
The American animated film, Lady and the Tramp, made the Cocker Spaniel famous back in 1955. Since then, the breed has been popular.
Cocker Spaniels enjoy being a part of a human family and are easily adaptable. They make for good apartment dogs, as they can socialise easily. Moreover, they are physically sound and usually weigh upto 15 Kg.
Pro-tip: Cocker Spaniels need daily grooming — washing and brushing — to keep their soft and lustrous coats in prime condition. Clean their ears regularly to prevent infection. Since they are the smallest of the sporting dogs, make sure you take them out on walks twice a day.
Health concerns: Cocker Spaniels can get afflicted by common health issues like glaucoma, cataracts, spinal problems, and skin problems.
Dachshund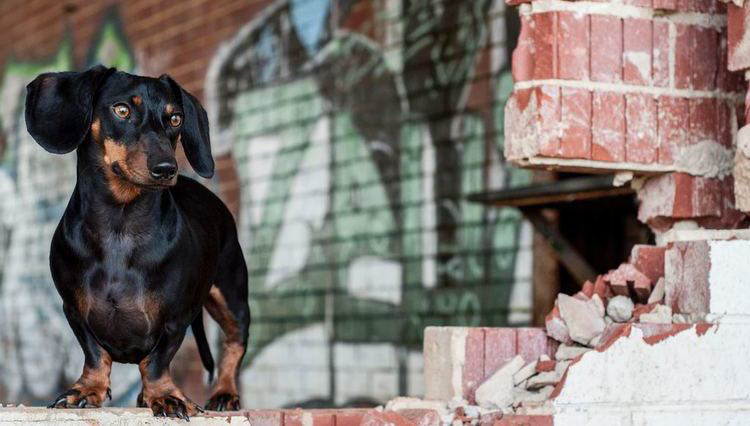 Age Span: 13-14 years | Adapts to Apartment Living: 4 |Amount of Shedding: 2
The second on our list is Dachshund – a lively and charming breed that is perfect for apartment owners. Often kept in pairs, these are knowns for their friendly and loyal behaviour. They also make for a perfect watchdog.
However, Dachshunds like to do things their own way and one may find them a bit stubborn.
Pro tip: Dachshunds can take time to get used to strangers, despite being known for their loyalty to owners. Anyway, they will bark at every possible entry of strangers at your household, making them an extremely handy guard dog.
Health concerns: Dachshunds are prone to back problems, especially due to their long spine column and short rib cage. If allowed to jump down from a bed or couch, they can easily slip a disk or two.
Beagle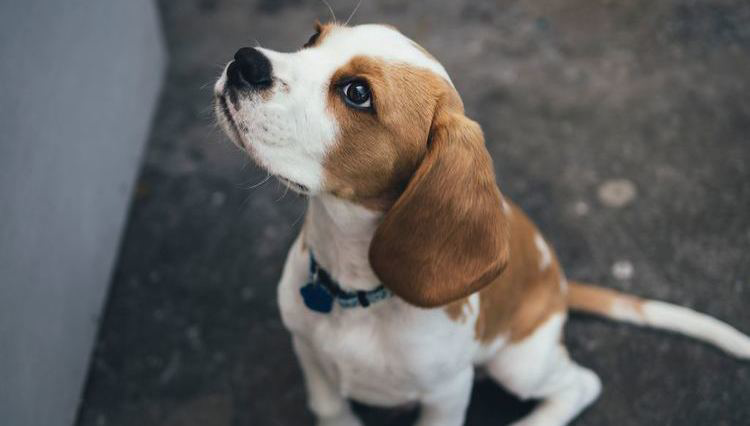 Age Span: 13-14 years | Adapts to Apartment Living: 3.5 |Amount of Shedding: 2.5
Beagles are third on our list for their convenient size and adorable looks. This extremely loyal breed loves to play and is good-natured with everyone. Their coat is easy to maintain.
However, they need much more exercise than most people give them, which is why you see so many fat Beagles.
Pro-tip: Beagles need regular exercise to maintain fitness as well as a healthy state of mind. Never leave them alone for too long. Some Beagles can be stubborn and tough to train.
Health concerns: Beagles are prone to itchy skin conditions, ear infections, eye disease, joint problems, diabetes, epilepsy, and heart disease.
Indian Spitz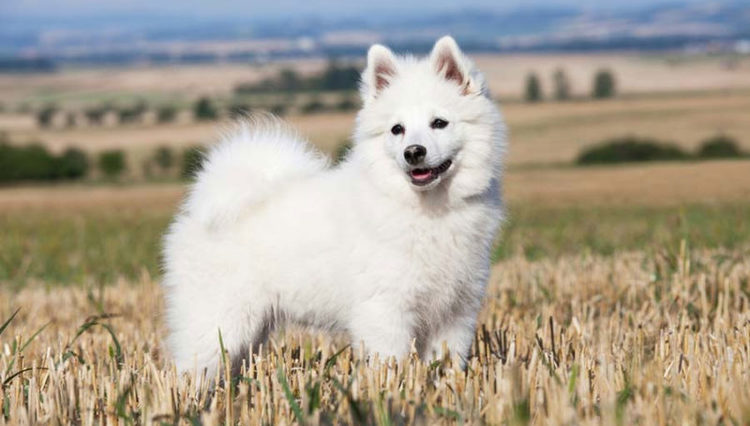 Age Span: 13-15 years | Adapts to Apartment Living: 4 |Amount of Shedding: 2.5
Remember 'Tuffy' from the Bollywood movie, Hum Aapke Hain Kaun? That was an Indian Spitz which is fourth on our list.
The Indian Spitz is marked by great zeal, loyalty, and friendly attitude. They are flexible to all the living conditions of India. They mingle with the family very easily and in fact, act as an awesome watchdog. The small-sized Indian Spitz weighs around 5-7 Kg, while the large-sized weigh around 12- 20 Kg. This Indian dog breed is found in several colours, including white, dusky brown, and black.
Pro-tip: The Indian Spitz is a low maintenance breed, with a silky texture. Its coat does not trap or gather mud or dirt easily. So, regular brushing of the coat will keep it tangle-free and ensure it does not have any dirt trapped in it.
Health Concerns: A common health issue with Indian Spitz is floating kneecap. It can be due to obesity as well.
Indie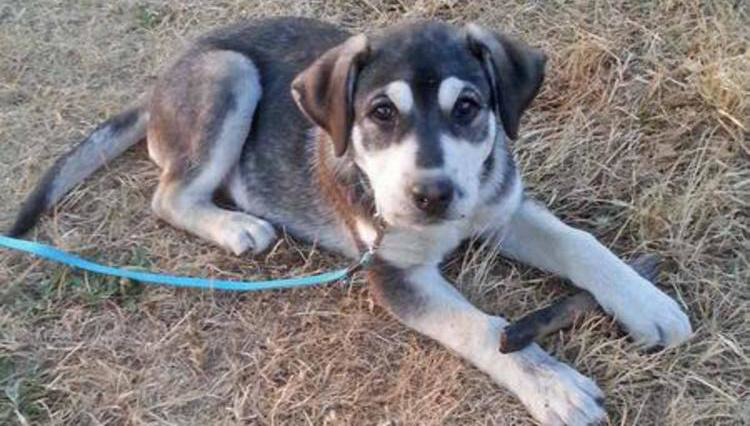 Age Span: 13-17 years | Adapts to Apartment Living: 3 |Amount of Shedding: 2
Indies are excellent guard dogs for the Indian subcontinent.
"Foreign breeds like Saint Bernard's, Great Danes, and Huskies cannot tolerate warm climatic conditions. Similarly, Dalmatians and Dobermans find Indian winters too cold," explains Balaji. However, "an Indie will be in the pink throughout a year," he further adds.
Indies have amazing immune systems and they rarely need any sort of grooming. Regular walks and playtime keep them upbeat. This breed is intelligent and highly sensitive.
Pro-tip: All Indie breeds are low on maintenance and not much of fussy eaters. They need regular exercise to keep fit.
Health Concerns: This breed has no major health issues, but may suffer from minor skin disorders.
Others
Few other breeds worth consideration are miniature dogs, French Bulldog, Shih Tzu and Terriers.
(The above suggestions may vary depending on every individual dog's health conditions and behavioural patterns, as well as the pet parent's methods of raising.)